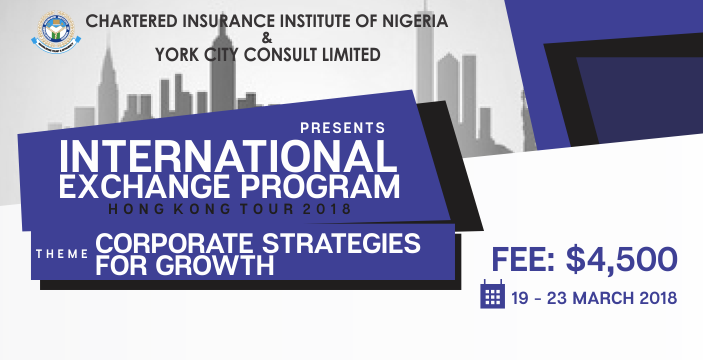 The Nigerian insurance industry is facing challenges in its efforts to grow its market share. These challenges coupled with its ageing employees have led to low market penetration and low profitability. The present environment works well for baby boomers and Generation X. However, in the coming generation, the employment preferences of millennials and Generation Z will become increasingly important in shaping not only the work environment but the entire business climate.
The use of sophisticated technology via various software, apps and artificial intelligence will play significant roles in the business sphere. Therefore, there is the need to manage the workforce such that there is no heavy concentration in any single age group. It is necessary to invest in talent and manage age concentrations to ensure leadership stability and business sustenance.
Technological developments have also been very tough for the industry to cope with. Some companies have old and complex IT infrastructure and discarding this to move to new systems is a very tough decision for them to make.
It is to this end that this International Exchange Programme for the top echelon in the insurance industry has been put together to tap into the business and operational models that have been used to successfully transform the insurance industry in Hong Kong.
Hong Kong which has been dubbed as the "Pearl of the Orient" has one of the most developed insurance industries in the region and has for years attracted the world's top insurance companies.
The programme will involve presentations, meetings with captains of the insurance industry for knowledge sharing, collaborations and visits to key organisations as well as a tour of the city.
The interactive meetings will explore corporate strategies for growth, Innovation, use of technology for market penetration with an outlook on policies and processes for operational efficiency.
Highlights of the Exchange
- Visits to insurance organisations
- Visit to the Chartered Insurance Institute Hong Kong
- Visit to the Hong Kong Federation of Insurers
- Visit to the Insurance Authority of Hong Kong
- Meetings with some industry Executives
- City tour of Hong Kong
DELEGATE FEE: $ 4,500 USD
The fee per delegate will cover accommodation for 6 nights with all meals, visas, transfers, visits and tour.
REGISTRATION
Registration is to be made on or before 02nd February 2018 in order for the visa to be processed as this takes between 4 -6 weeks.
Click to Download: Registration Form
TICKET
Group rates for tickets on Business or Economy class is available for Emirates or Ethiopian Airline. Kindly contact YorkCity for the cost.
Details
Start Date:
March 19, 2018
End Date:
March 23, 2018
Venue (View on Google Map):
Hongkong
Fees:
₦1,638,000.00
Contact Information
Email(s):
Phone(s):
08023017010, 08033631132